Strong quake in Japan kills at least nine, nuclear plants safe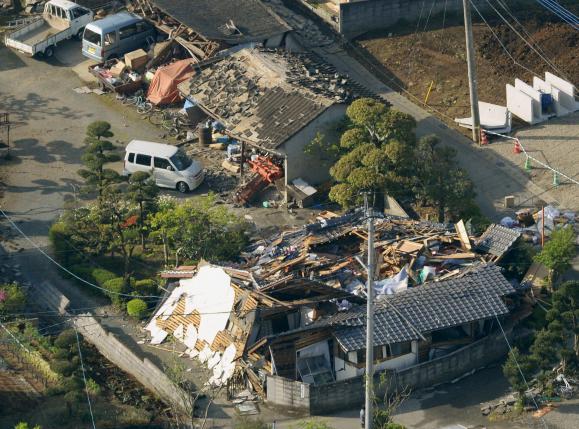 A strong earthquake hit southwestern Japan on Thursday, bringing down some buildings, killing at least nine people and injuring hundreds, local media said, but the nuclear regulator reported no problems at power plants.
The initial magnitude 6 tremor struck 11 km (7 miles) east of the city of Kumamoto, according to the U.S. Geological Survey (USGS). It said the magnitude was 6.2 but later revised it down.
There was no tsunami warning, but at least one person was killed after being crushed by a collapsing building, local media reported. More than 400 people were taken to hospital.
The Kyodo news agency said some 44,400 people had also been evacuated and more than 100 aftershocks had been recorded since the quake, which struck shortly before 9.30 pm local time.