Syria war: More than 200 dead in suicide attacks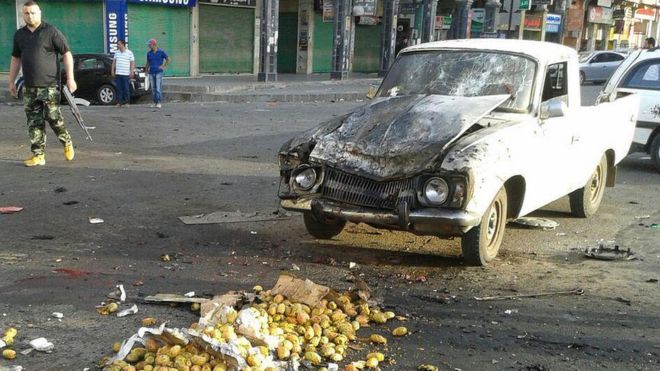 Several suicide bombings struck in and around the government-held city of Suweida – the main city in the province – on Wednesday.
The Islamic State group (IS) said it carried out the attacks.
Pro-government forces were later reported to be engaged in gun battles with IS militants east of the city.
The Syrian government, backed by Russia, recently launched a campaign to retake the remaining rebel-held areas across the south of the country.
Wednesday's wave of attacks was the deadliest on government-held territory in months, correspondents say.