Syria war: Turkey will not let Syrian army advance in Idlib, says Erdogan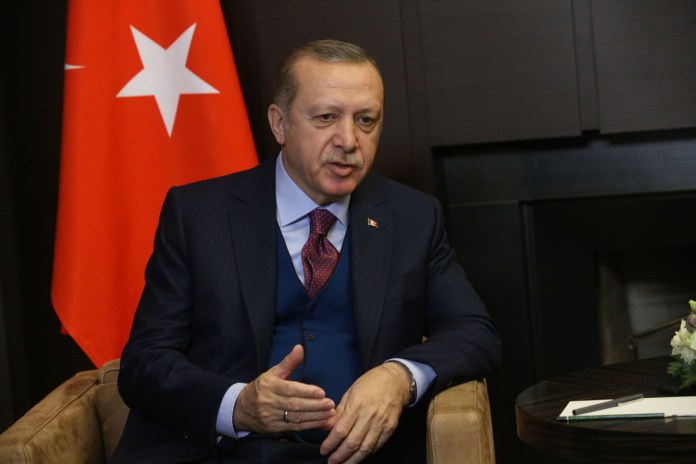 Turkey will not let Syria's government gain more ground in the opposition stronghold of Idlib province, Turkish President Recep Tayyip Erdogan says.
Mr Erdogan told reporters that Russian-backed pro-government forces were "driving innocent and grieving people in Idlib towards our borders".
More than half a million civilians have fled their homes since the government launched an offensive in December.
Mr Erdogan's warning came after eight Turkish military personnel were killed.
Turkey's defence ministry said seven soldiers and one civilian died in Idlib on Monday when they were shelled by the Syrian army despite being told of their position. In response, Turkish forces "neutralised" 76 Syrian soldiers, it added