Syrian jihadists signal acceptance of Idlib deal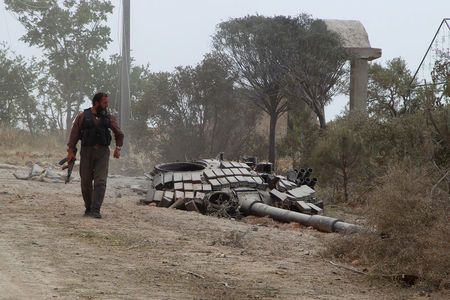 BEIRUT (Reuters) – Syria's main jihadist group signaled on Sunday it would abide by the terms of a Russian-Turkish deal to prevent a Syrian government offensive on rebel-held Idlib the day before a critical deadline.
Tahrir al-Sham, a jihadist alliance spearheaded by al Qaeda's former Syrian affiliate previously known as the Nusra Front, said it had adopted its stance after taking time for "consultation".
Although it did not explicitly say it would abide by the deal, it said it would seek to provide security for people in the area it controls and that it appreciated efforts to protect that area, an apparent reference to Turkey.
"We value the efforts of all those striving – at home and abroad – to protect the liberated area and prevent its invasion and the perpetration of massacres in it," Tahrir al-Sham said in its statement.