The children of Mosul go back to school as Isil is pushed out of Iraq's second city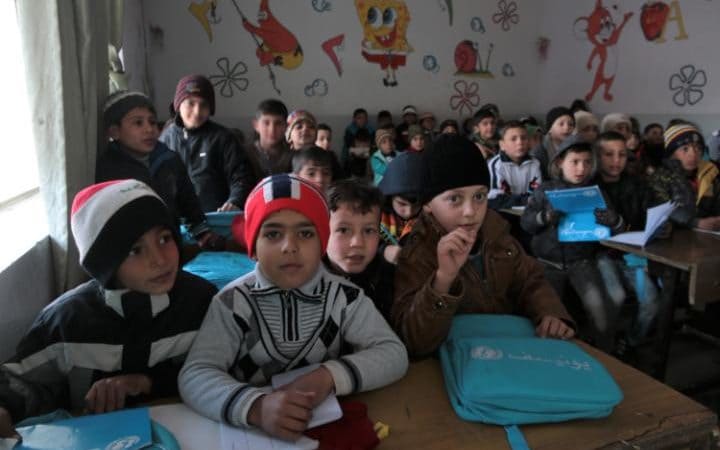 On a bright but chilly winter's morning, the students of the Al Kufa boys' school sat tightly packed in their unlit classroom.
Seventy-five boys between the age of six to eight were crammed into the room, four to a bench, wearing jackets and woollen hats to protect them from the cold.
Three weeks ago, they became the first students in Mosul to go back to school after Iraqi forces finally cleared Islamic State of Iraq and the Levant (Isil) militants out of the eastern side of the city.
The months-long battle disrupted the electricity supply, and the 800 boys at Al Kufa have to sit through their lessons without light or heating. But it has not dampened their enthusiasm.
"When you are at home all the time it's like being in prison," said Ahmed, a third-year student who is fortunate enough to be taught in a room where the sun shines through the windows, providing light and a little warmth.