The online bots behind Vladimir Putin's birthday wishes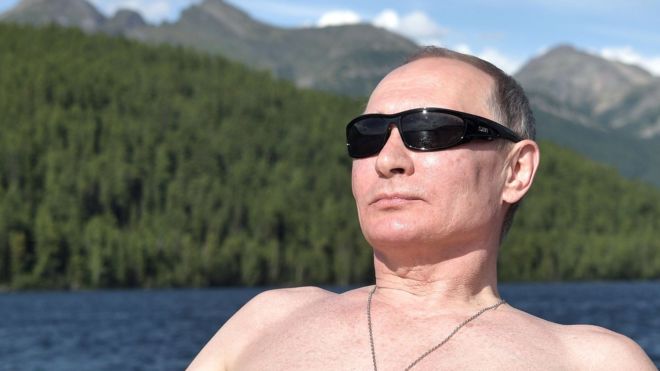 When President Vladimir Putin turned 65 on 7 October, he was not short of online well-wishers. But how many were real?
A hashtag which translates as "Happy Birthday President" began trending in early that day in Russia.
While the tweet was shared more than 800 times, many of those sharing it did not appear to be Russian speakers. The also seemed to lack personality of an individual, often advertising services, and with account information containing frequent typos.
"We are a professional photo servic in Vicoria an on Vancouver Island" (sic) said one. Another described themselves as a "Maria Arts Mrketing Guru" (also sic).