The world's youngest leader, 31, wins power in Austria: Anti-EU 'Wunderwuzzi' who wants to cut benefits for foreigners triumphs in election – as the far right surges to second and is poised for coalition government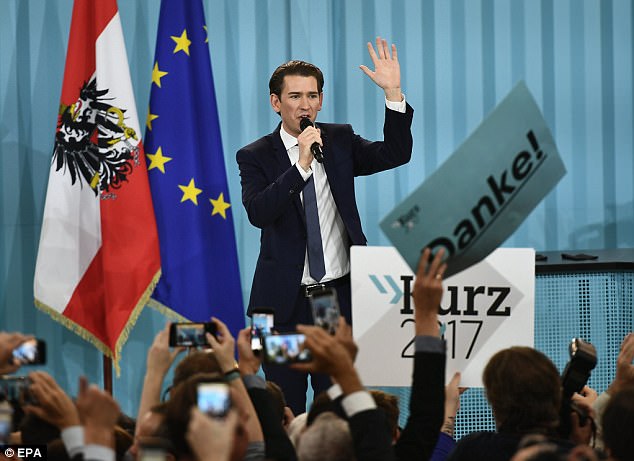 The leader of Austria's right-leaning People's Party has declared victory in a national election that puts him on track to become the world's youngest leader.
Austrian foreign minister Sebastian Kurz, 31, claimed the win on Sunday night after projections gave his party a comfortable lead with more than 90 percent of the ballots counted.
He fell well short of a majority, but has not ruled out the possibility of forming a minority government once the final result comes in.
The young leader, dubbed Wunderwuzzi in his home country, which translates to Wonderkid, has pledged to cut benefits for all foreigners in Austria and has vowed to stop the European Union meddling in the country's politics.