Theresa May's Nightmare Week Ends With Party Coup Attempt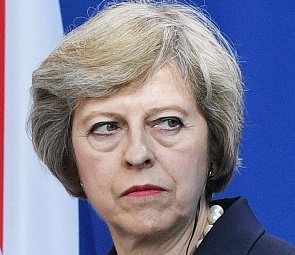 With crucial German and French elections out of the way, this was the moment when talks on Britain's withdrawal from the European Union were supposed to get serious.
Yet, while things look steadier in Berlin and Paris, Britain is suffering repeated aftershocks from last year's referendum decision to quit the 28-nation bloc, the latest of them threatening to engulf its prime minister, Theresa May, who is fresh off a calamitous, accident-strewn speech on Wednesday.
On Friday, Mrs. May, who presides over a warring cabinet, faced down a coup attempt from a group of her own lawmakers, following the debacle at her Conservative Party's annual conference, where her speech was interrupted by a prankster and she was plagued by a persistent cough and a malfunctioning stage set.