Tory leadership race: Five key moments from debate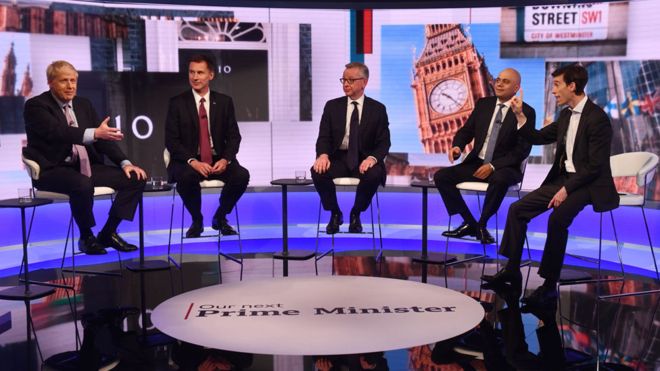 Michael Gove, Jeremy Hunt, Sajid Javid, Boris Johnson and Rory Stewart were grilled by members of the public in a live televised debate on BBC One, hosted by Emily Maitlis.
Each of the candidates had made it through to the next stage of the Conservative Party leadership race earlier in the evening – and face a further vote on Wednesday.
Here are five talking points from the programme.
When Gloucester Imam Abdullah Patel asked the MPs about the Islamophobic rhetoric faced by members of his community, and whether they agreed words had consequences, each sought to answer his question (Johnson taking the opportunity to talk about his Muslim great-grandfather who came to the UK) as best as they could.