Truck attacker plows into French crowd, kills 84 celebrating Bastille Day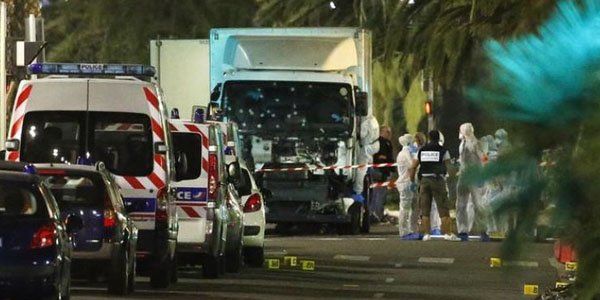 A gunman at the wheel of a heavy truck plowed into crowds celebrating Bastille Day in the French city of Nice, killing at least 84 people and injuring scores more in what President Francois Hollande called a terrorist act.
The attacker, identified by a police source as a 31-year-old Tunisian-born Frenchman, also opened fire before officers shot him dead. The man was not on the watch list of French intelligence services, but was known to the police in connection with common crimes such as theft and violence, the source said.
Interior Minister Bernard Cazeneuve said 18 people were in a critical condition after the attack on Thursday night, when the 25-tonne white truck zigzagged along the seafront Promenade des Anglais as a fireworks display marking the French national day ended just after 10:30 p.m. (04:30 p.m. EDT).
According to one city official, the truck careered on for up to two km (1.5 miles). Several children were among the dead.
"People went down like ninepins," Jacques, who runs Le Queenie restaurant on the seafront, told France Info radio.