Trudeau broke rules in SNC-Lavalin affair, says ethics tsar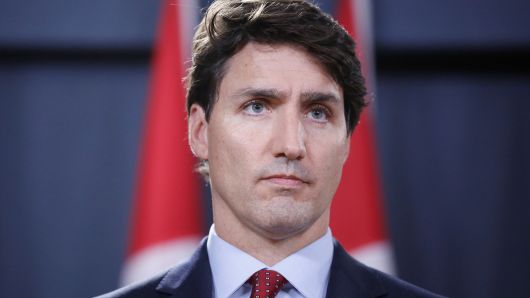 Canadian PM Justin Trudeau violated federal conflict of interest rules in the handling of a corruption inquiry, the federal ethics tsar has found.
The ethics commissioner says Mr Trudeau improperly tried to influence a former minister in the SNC-Lavalin affair.
The prime minister says he accepts the commissioner's report but disagrees with some of its conclusions.
The findings could be an issue for Mr Trudeau in advance of October's general election.
Earlier this year, former justice minister and attorney general Jody Wilson-Raybould accused Mr Trudeau and his staff of spending months trying to convince her that taking SNC-Lavalin to trial would cost Canadians jobs, and their party votes.