Trust in Vladimir Putin declines steeply among Russians, poll shows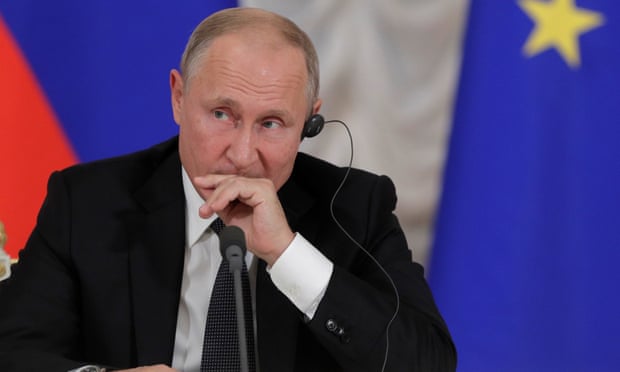 Trust in Vladimir Putin and Russia's ruling party have declined steeply over the past year with analysts pointing to the government's controversial pension changes as the main reason.
In a poll by the independent Levada Centre, 39% of Russians listed Putin as a politican they trust. That is a 20% decrease from November 2017, when Putin was named by 59% of Russians, according to the same polling agency.
The Levada polls are the latest to show a strong backlash as the Kremlin pushes unpopular social reforms to relieve pressure on the budget. This month, 45% of Russians told FOM (Public Opinion Foundation), a polling agency close to the Kremlin, they would vote for Putin if elections were held this Sunday. That rating was down from 67% at the beginning of the year.
It is among the lowest support Putin has held in the last decade, according to FOM data, tied only with his support in late 2013 just before the annexation of Crimea and a wave of patriotic fervour.