Turkey detains three Russians suspected of Islamic State ties after Istanbul bomb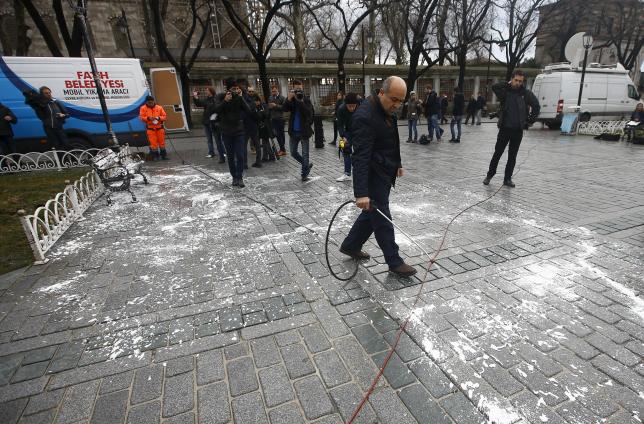 ISTANBUL | Turkish authorities detained three Russian nationals suspected of links with Islamic State following a suicide bomb attack in Istanbul that killed 10 tourists, media reports said on Wednesday.
A suicide bomber thought to have crossed recently from Syria killed nine German and one Peruvian tourists on Tuesday in Istanbul's historic Sultanahmet Square, a major tourist draw, in an attack Turkey blamed on Islamic State. Fifteen people were also hurt in the attack.
Russia's Consulate General in the Mediterranean city of Antalya said three Russians had been detained over suspected connection to Islamic State, Russian state news agency RIA said.