Two Russian diplomats expelled after Moscow cop's tackle of U.S. official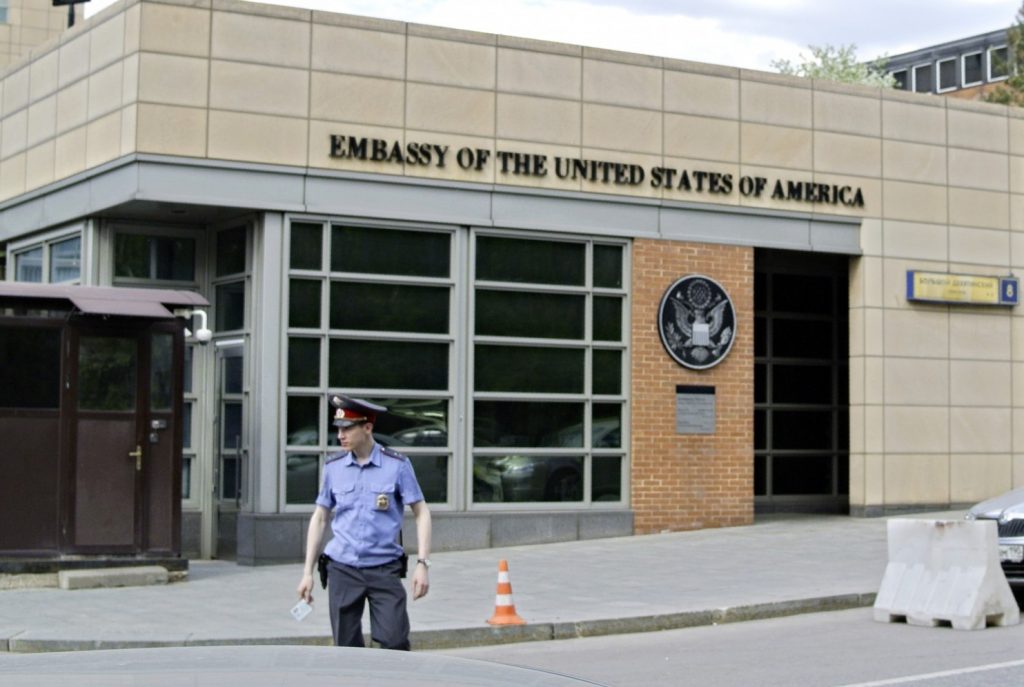 The United States last month expelled two Russian diplomats as a response to a Russian police guard tackling a U.S. diplomat outside the American Embassy in Moscow, the State Department said Friday.
The diplomats were declared persona non grata on June 17, spokesman John Kirby said. That was less than two weeks after the incident that sparked the diplomatic row.
The June 6 scuffle between the police officer and the diplomat was captured on security footage and broadcast on Russian television last week. It shows a man emerging from a taxi and walking briskly up the embassy steps. He is just outside the door when a guard jumps out of a gatehouse and wrestles him to the ground. Even with the patrolman on top of him, the diplomat pushes with his feet and manages while on his back to get inside the door to the embassy, which is U.S. territory and inviolate.
The tape briefly stops and freezes when the man exits the taxi at the bottom of the steps, and picks up again from a slightly different angle.