U.N. Security Council to meet on Syria aid crisis Friday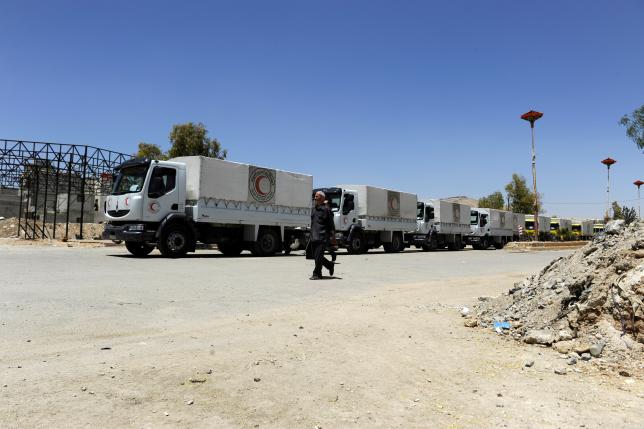 The U.N. Security Council will hold a special meeting at the end of this week to hear from the United Nations whether aid workers have access to besieged areas of Syria as demanded last month by major world powers, Britain said on Wednesday.
On May 17 members of the International Syria Support Group (ISSG) agreed in Vienna that the U.N. World Food Program should air drop food, medicine and water to Syria's besieged communities starting on June 1 if humanitarian access was denied by either side in the five-year-old civil war.
Britain's Ambassador to the United Nations Matthew Rycroft noted that the deadline for full humanitarian access to Syria's besieged areas expires on Wednesday.
"We need to press on with what the ISSG said about air drops," he told reporters. "We have called for an emergency session of the council on Friday."