U.S., Japan, South Korea warn North Korea over 'provocations'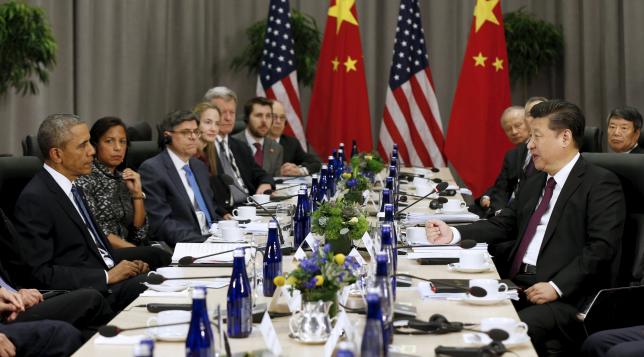 U.S. President Barack Obama joined with South Korean President Park Geun-hye and Japanese Prime Minister Shinzo Abe on Thursday, vowing to ramp up pressure on North Korea in response to its recent nuclear and missile tests.
Meeting on the sidelines of a global nuclear security summit in Washington, the three leaders recommitted their countries to each others' defense and warned they could take further steps to counter threats from Pyongyang.
Obama held separate talks with President Xi Jinping of China, the closest North Korea has to an ally, and said they both wanted to see "full implementation" of the latest United Nations sanctions against Pyongyang. But Xi offered no sign that Beijing was prepared to go beyond its consent to the Security Council measures imposed in early March.
"We are united in our efforts to deter and defend against North Korean provocations," Obama told reporters after the U.S.-Japan-South Korea meeting. "We have to work together to meet this challenge."