U.S. sanctions Venezuela first lady, key Maduro allies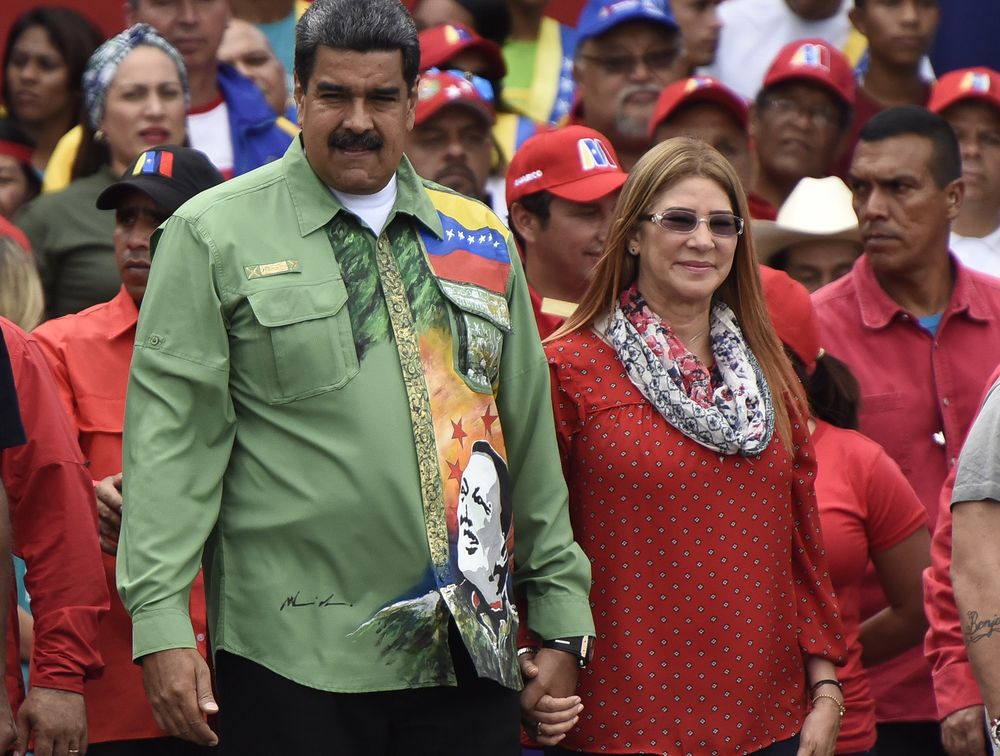 NEW YORK/CARACAS (Reuters) – The United States imposed new sanctions on Venezuelan President Nicolas Maduro's wife and key allies including the vice president and defense minister, accusing them of plundering the country's wealth and helping Maduro maintain his grip on power.
Venezuelan Vice President Delcy Rodriguez and Defense Minister Vladimir Padrino were among the six people targeted, according to a statement on Tuesday from the U.S. Treasury Department. Three entities and an aircraft were also listed.
"The United States will continue to take concrete and forceful action against those who are involved in the destruction of democracy in Venezuela as well as those who are enriching themselves at the expense of the Venezuelan people" the Treasury Department wrote in a statement.
The Trump administration has levied several rounds of sanctions against Maduro's government since 2017 on accusations of cracking down on adversaries, fueling widespread corruption and destroying the country's once-prosperous economy.