UN-sponsored schools using anti-Israel textbooks from Palestinian Authority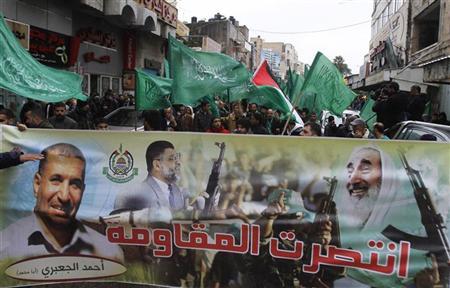 Students attending United Nations-run schools in the West Bank and Gaza use textbooks that ignore the existence of Israel, according to a new report sure to fuel renewed claims about anti-Semitism within the world body.
The schools, which teach mainly Palestinian children, are funded by the UN's Relief and Works Agency (UNRWA) and use texts from the Palestinian Ministry of Education. The books convey the ministry's refusal to recognize Israel, as well as the message that holy sites like the Western Wall and the Cave of the Patriarchs are exclusively Muslim sites, according to the report.
"It is despicable that a UN agency is teaching Palestinian children racism and lies about Jews and Israel," Roz Rothstein, co-founder and CEO of StandWithUs, an international Israel education organization, told FoxNews.com. "There will be no peace and no justice as long as Palestinian leaders, backed by the UN, continue to deny the history and rights of the Jewish people in their ancestral homeland."
Use of the textbooks was discovered after an investigation was completed by Arnon Gross, who translated the books, and Ronni Shaked from the Harry Truman Research Institute at the Hebrew University in Jerusalem according to Ynet News.
In their translations, the pair discovered that not a single mention is made of the historical connection of Jews to the land of Israel or the city of Jerusalem and that the UNRWA schools also make no mention of Jewish holy sites in their materials. Instead, the textbooks contain learning materials that say that these are all Muslim holy Sites that the Jews are trying to illegitimately control.