Venezuela Conducts Military Exercises, Claiming US Threat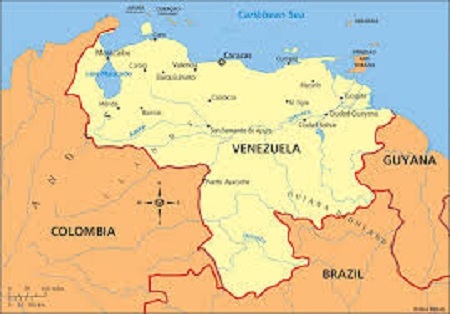 Soldiers rolled out shoulder-fired missiles, fighter planes and armored trucks Saturday for the first of 10 days of military exercises that the president of socialist-governed Venezuela says are needed to protect against a looming threat from the U.S.
As nearly 100,000 members of the armed forces began conducting exercises across the country, Venezuela's government got support from South American nations, which criticized the U.S. for the way it imposed sanctions on Venezuelan leaders.
Washington imposed the sanctions earlier this week on several Venezuelan officials accused of human rights violations and declared the country a threat to U.S. national security, a formality that generally precedes declarations of sanctions. President Nicolas Maduro said he would take steps to protect Venezuela from a hostile U.S. government.
Defense Minister Vladimir Padrino Lopez inaugurated the exercises at Fort Tiuna in Caracas, the largest military installation in Venezuela. He said U.S. sanctions constitute "an imminent danger for us" and the armed forces must ready themselves to ensure the country's independence.