Venezuela: Nicolas Maduro says no referendum this year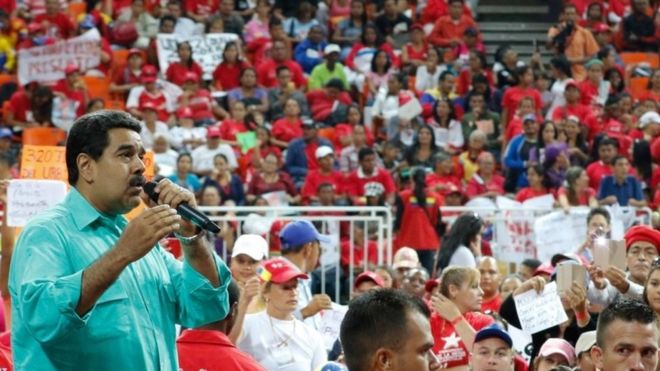 Venezuela's President Nicolas Maduro has said that a referendum the opposition is trying to call to oust him will not take place this year.
There was no time to organise the recall referendum, said Mr Maduro.
On Friday the National Electoral Council (CNE) declared more than 600,000 signatures on a petition for the referendum invalid.
The opposition says the electoral authorities are working alongside the government to derail the process.
Opposition leaders say their signatures on the petition have also been invalidated, revealing the electoral council's bias.