Venezuelan opposition, security forces clash in anti-Maduro protests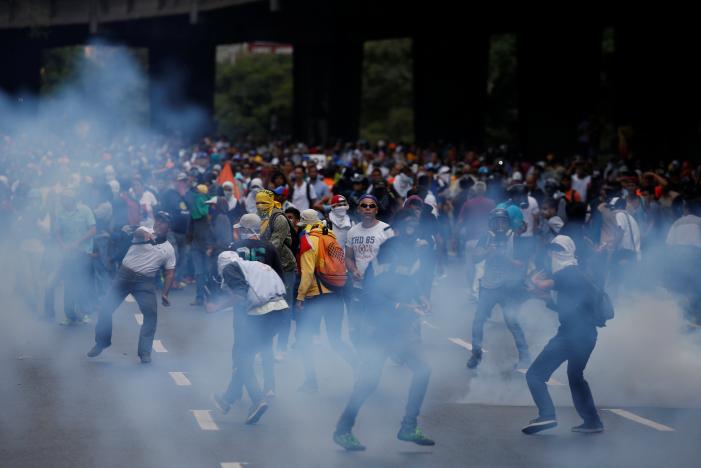 Venezuelan opposition protesters and security officers clashed on Thursday as the country's fragmented opposition gained new impetus against a socialist government it blames for the country's social and economic collapse.
The demonstrations were sparked by Supreme Court action last week to assume control of the country's opposition-led congress in what demonstrators said was a lurch toward dictatorship.
While the widely condemned decision was quickly overturned, the opposition has stepped up street protests against President Nicolas Maduro, despite such demonstrations having achieved little in the past.
Thousands of people blocked a main Caracas highway on Thursday, chanting "Out with Maduro!" and "No more dictatorship!" and vowed to march to the office of the state ombudsman, the government's principal human rights advocate.