Venezuelan protests against government leave three dead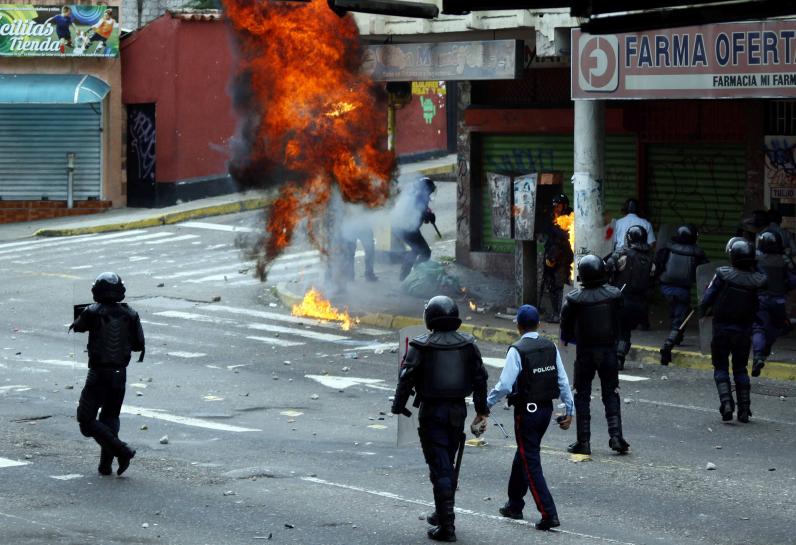 Two Venezuelan students and a National Guard sergeant died on Wednesday after being shot during protests against unpopular leftist President Nicolas Maduro, increasing turmoil in the volatile nation amid a devastating economic crisis.
Opposition supporters protested in Caracas and other cities in what they called "the mother of all marches," denouncing Maduro for eroding democracy and plunging the oil-rich economy into chaos.
Crowds swelled to hundreds of thousands, including Maduro supporters who held a counter-demonstration in the capital at the urging of the president, and clashes were reported across the country during the most sustained protests since 2014.
Maduro says that beneath a peaceful facade, the protests are little more than opposition efforts to foment a coup to end socialism in Venezuela. The opposition says he has morphed into a dictator and accuses his government of using armed civilians to spread violence and fear.