War in Mexico with Cartel rages on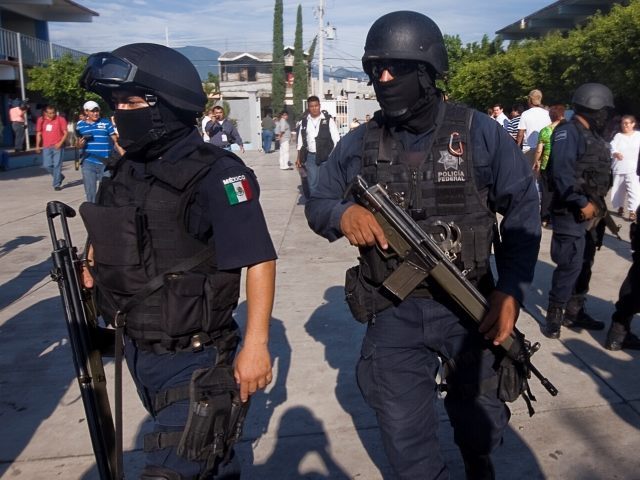 A body hanging from a bridge next to a painted warning reveals the ongoing horrors that Los Zetas continue to spread throughout Mexico in their protracted war for drug trafficking territories.
This week, members of the Cartel Del Noreste faction of Los Zetas executed a man and hung him from an overpass above a busy highway in the city of Matehuala, San Luis Potosi. The gory sight included a message painted on the cardboard that was left at the crime scene. Photographs were shared on social media by citizen journalists.
The cardboard was signed by an unknown figure known only as Comandante GAFE with the CDN. The message claimed the cartel was cleaning the "plaza" or cartel territory, pointing to an escalation of violence in the once quiet region. The GAFE nickname hints to some of the original Zetas who were Mexican Special Forces (GAFES). The nickname was also used by a currently jailed Gulf Cartel boss who operated in the border city of Reynosa.
For over a year, rival factions of Los Zetas have fought for control of lucrative trafficking territories and routes into the U.S., Breitbart Texas reported. One faction, known as Vieja Escuela Zeta or "Old School Z", had begun attacking the regions previously held by the Zeta faction known as CDN. Initially, the fighting took place in the border states of Tamaulipas, Nuevo Leon, and Coahuila, however, non-border states like San Luis Potosi have begun to see a spike in cartel violence. The fighting is mostly reflected in gory executions and targeted attacks.