'We want food!', Venezuelans cry at protest near presidency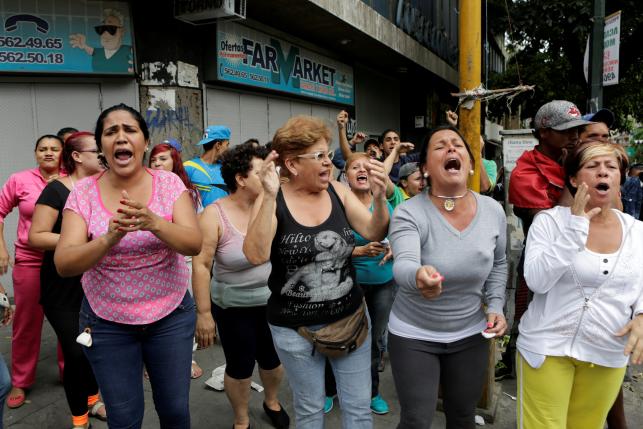 Venezuelan security forces fired teargas at protesters chanting "We want food!" near Caracas' presidential palace on Thursday, the latest street violence in the crisis-hit OPEC nation.
Hundreds of angry Venezuelans heading toward Miraflores palace in downtown Caracas were met by National Guard troops and police who blocked a major road.
President Nicolas Maduro, under intense pressure over a worsening economic crisis in the South American nation of 30 million, had been scheduled to address a rally of indigenous groups nearby around the same time.
The protest spilled out of long lines at shops in the area, witnesses said, after some people tried to hijack a food truck.