Weah sworn in as Liberian president, vows to end corruption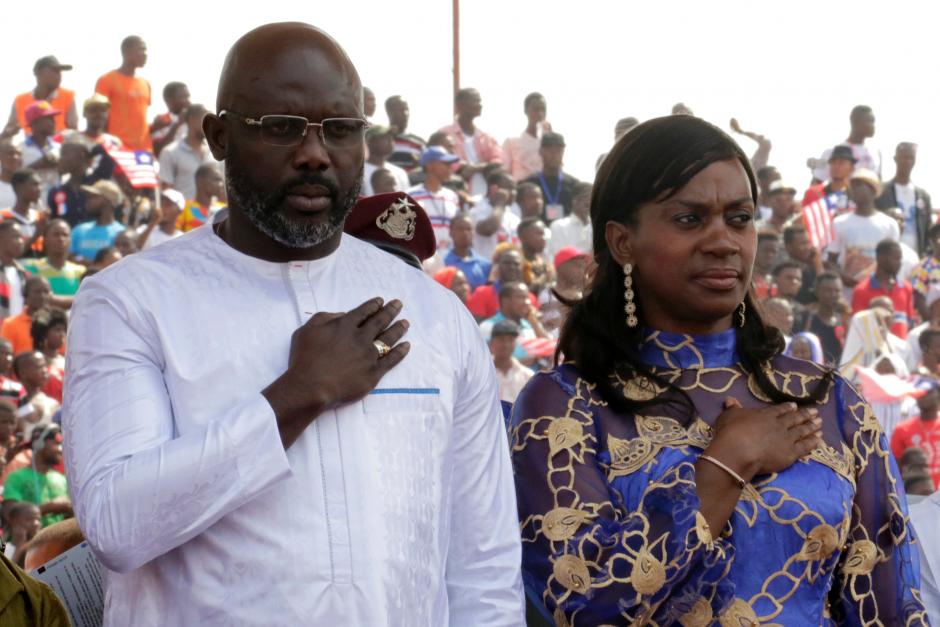 George Weah, the former international soccer star who won the presidency of Liberia last month, promised a crackdown on endemic corruption as he was sworn in on Monday in the country's first peaceful change of power in seven decades.
Thousands of exuberant supporters and regional presidents and dignitaries crammed into a stadium in the capital, Monrovia, to watch as Weah, who rose from the city's slums to become one of Africa's greatest footballers, took the oath of office.
As a former AC Milan and Paris St Germain striker and 1995 world player of the year, "King George," as his fans call him, was no stranger to having crowds cheer him on in packed stadiums.
But he noted the huge hurdles ahead as he succeeded Nobel Peace Prize winner Ellen Johnson Sirleaf.
"It will be my task to lead this nation from division to unity. I will not let you down," Weah told the crowd.