Why Le Pen Just Lost Her Best Chance to Win a French Election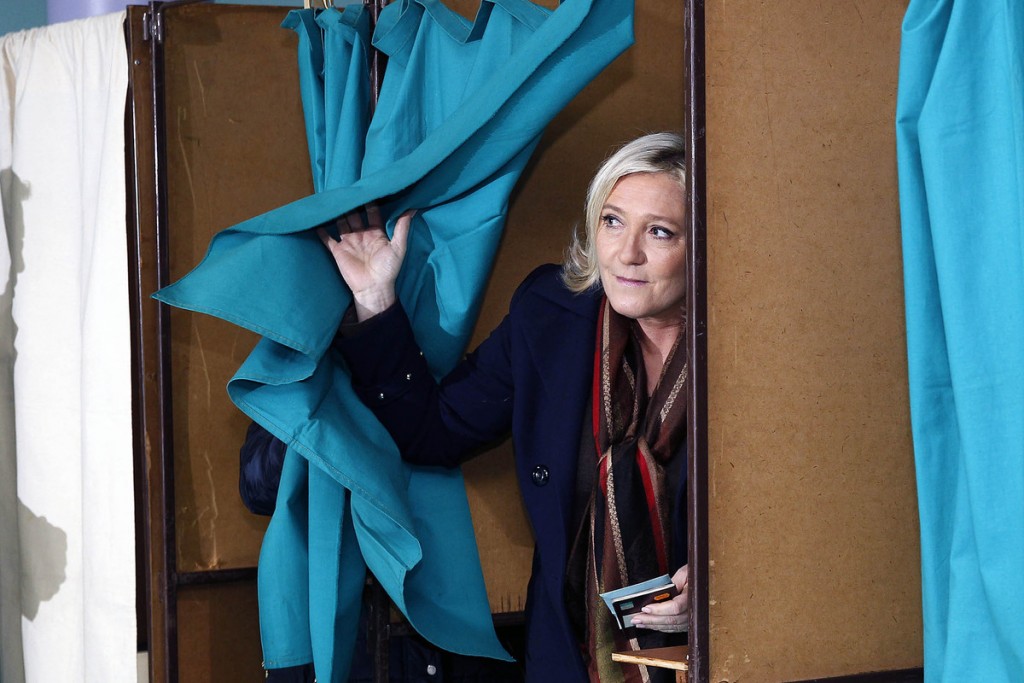 The failure of Marine Le Pen's National Front to win a single region in the runoffs puts an end — at least for the moment — to any talk of her becoming president of France.
Regional elections, with their low turnout and proportional system, favor insurgent parties like the National Front, as shown by its strong showing in the first round a week ago. Yet in Sunday's second round, voters from the left and the traditional right ganged up to deliver a series of defeats nationwide to the anti-European Union, anti-immigrant party.
The National Front had promised a historic breakthrough after coming out of the initial round ahead in six of France's 13 regions, with strong chances of winning three of them: Provence-Alpes-Cote d'Azur in the south, Nord-Pas-de-Calais in the north, and Alsace-Lorraine in the east. The Socialist party responded by withdrawing its candidates in those regions and calling on its supporters to vote for The Republicans, who went on to win all three. That's a foretaste of what may happen in the 2017 presidential vote.