WikiLeaks' Assange a winner in Ecuador presidential runoff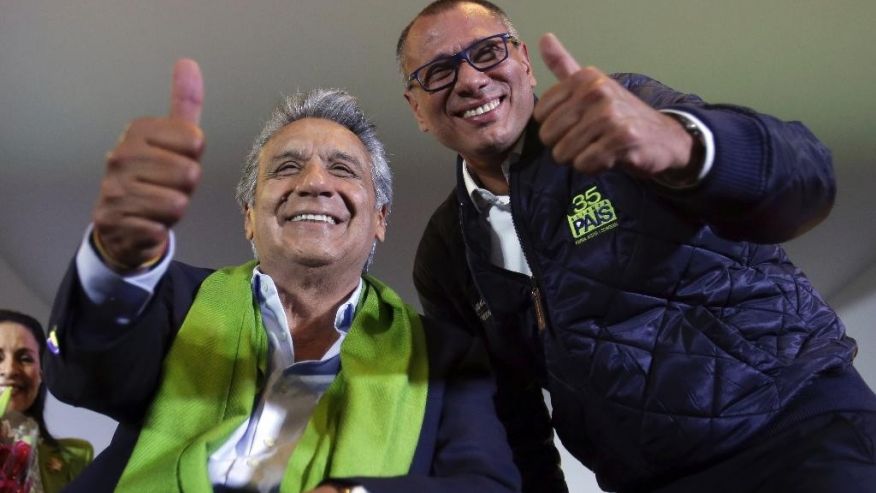 QUITO, Ecuador – WikiLeaks founder Julian Assange is celebrating the results of Ecuador's presidential runoff by inviting the apparent loser who pledged to evict him from Ecuador's embassy in London to take leave of his own country instead.
Assange has been holed up at the diplomatic mission since 2012, when President Rafael Correa granted him asylum. Before the election, conservative banker Guillermo Lasso said that within 30 days, he'd evict the Australian activist, who is wanted for extradition by Sweden.
Ruling-party candidate Lenin Moreno said he would allow him to stay. And Moreno appears to have won Sunday's tight race, .
On his Twitter account, Assange took a jab at Lasso's pledge, writing: "I cordially invite Lasso to leave Ecuador within 30 days."