Women in Saudi Arabia vote for the first time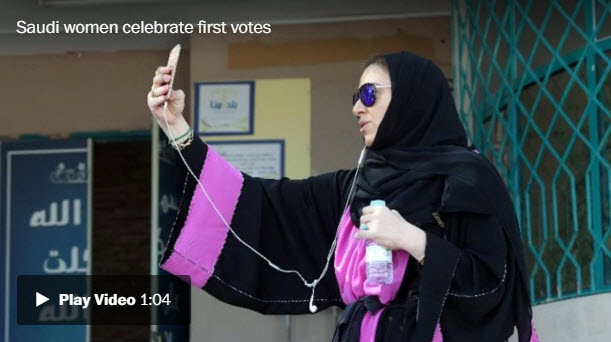 The first Saudi women ever to cast ballots in the kingdom hugged and took souvenir selfies during groundbreaking elections Saturday that marked another step in social reforms but failed to stir a major turnout at the polls.
Still, there was no denying that the ultraconservative Sunni Muslim kingdom had fundamentally changed the definition of citizenship for half the country – and pushed Saudi policies further away from more uncompromising interpretations of Islam.
It also could energize initiatives to expand women's voices in a country that still imposes a host of restrictions on women, including a ban on driving. Even election overseers — whose words are closely vetted by the ruling system — spoke with unusual passion about women's rights and the leadership's pride in the municipal council elections that included more than 950 female candidates.