Yemen conflict: Saudi-led coalition welcomes Saleh talks offer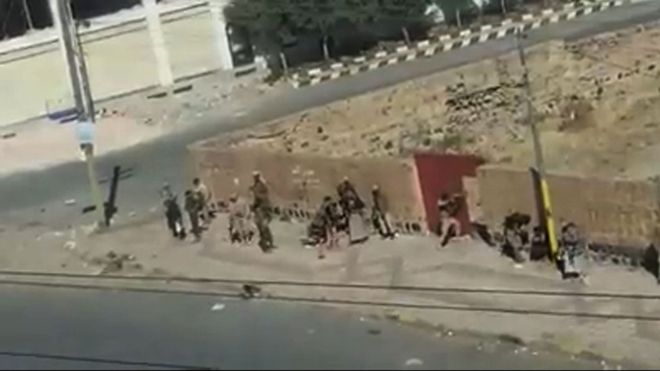 The Saudi-led coalition in Yemen has welcomed an offer of talks by former President Ali Abdullah Saleh whose forces have been fighting against it.
A coalition statement said the decision to "take the lead and to side with their people will free Yemen of… militias loyal to Iran".
Mr Saleh said he would be ready to "turn the page" if the coalition lifted a blockade and halted its attacks.
But Houthi rebels, his allies until this week, accused him of a "coup".