Yemen rebel missile fired at Riyadh 'bears hallmarks' of Iran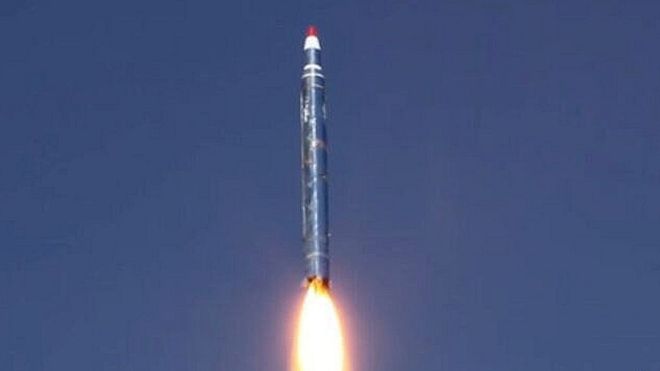 A missile fired from Yemen at the Saudi Arabian capital, Riyadh, bears the hallmarks of a weapon provided by Iran, the US ambassador to the UN has said.
Nikki Haley said Iran's actions threatened to drag the world "deeper into a broadening regional conflict".
The missile was shot down by Saudi Arabia's military on Tuesday. There were no reports of any damage.
Iran denies arming Houthi rebels in Yemen who are fighting Yemen's government and a Saudi-led coalition.