Zimbabwe election: Shops shut in Harare as army patrols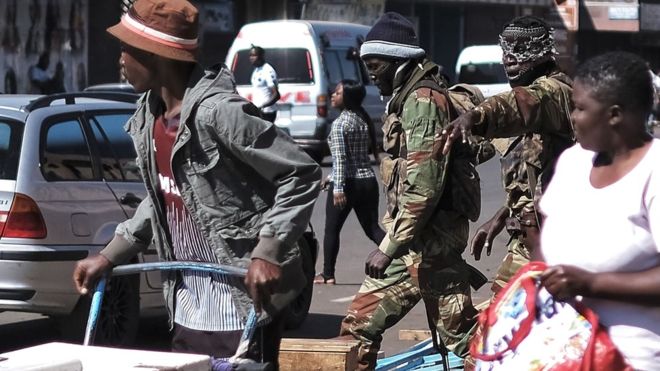 Armed soldiers and police are on patrol, ordering people to "behave".
Three people were killed in the city on Wednesday in clashes between the security forces and supporters of opposition leader Nelson Chamisa.
Mr Chamisa says Monday's elections were being rigged to give President Emmerson Mnangagwa victory.
The elections were the first since long-time ruler Robert Mugabe was ousted in November.