Zimbabwe latest: Mugabe 'resisting calls to resign'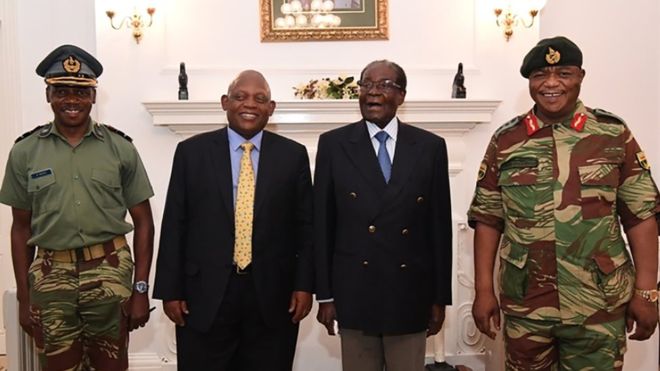 Zimbabwe's long-time President Robert Mugabe is reportedly refusing to step down immediately, despite growing calls for his resignation.
The 93-year-old was put under house arrest during a military takeover on Wednesday, amid a power struggle over who would succeed him.
There has been no official word on the outcome of talks he had with regional envoys and the army chief earlier.
But sources say he has so far refused to agree to move aside.