Zimbabwe takeover seems like a coup, African Union says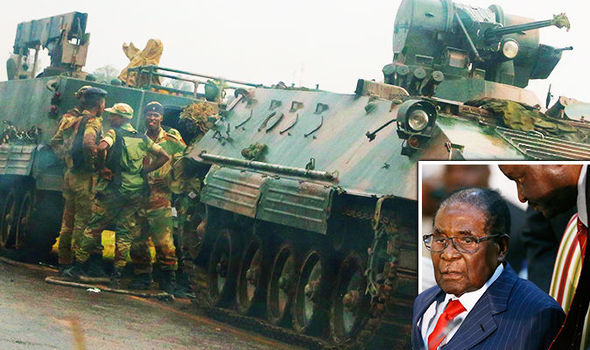 The Zimbabwean military's takeover of power and detention of President Robert Mugabe "seems like a coup", key regional bloc the African Union says.
Its head, Alpha Conde, said the AU demands an immediate return to constitutional order.
The military denies staging a coup, saying that Mr Mugabe is safe and that it was acting against "criminals" surrounding him.
Their move follows a power struggle over who might replace Mr Mugabe.
His vice-president, Emmerson Mnangagwa was fired last week, making Mr Mugabe's wife Grace the president's likely successor – but leaving top military officials feeling sidelined.