Boehner: I'm most 'anti-establishment' Speaker in history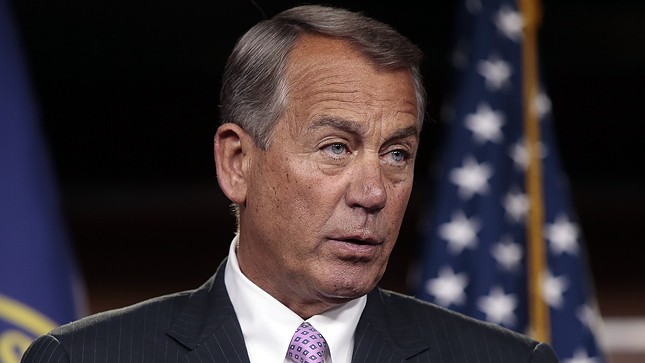 After defeating a rebellion by 25 conservative Republicans this week, Speaker John Boehner (R-Ohio) on Thursday declared himself "the most anti-establishment Speaker" in history.
"During my years here when I voted, I had the eighth-most conservative voting record in the Congress, and it does pain me to be described as spineless or a squish," Boehner told reporters. "But what pains me the most is when they describe me as the establishment.
"I'm the most anti-establishment Speaker we've ever had.
"Who was the guy who got rid of earmarks? Me. Who's the guy who believes in regular order? Me," Boehner continued. "Who believes in allowing more members to participate in the process from both sides of the aisle? Me."