Cotton beats Pryor in Arkansas' U.S. Senate race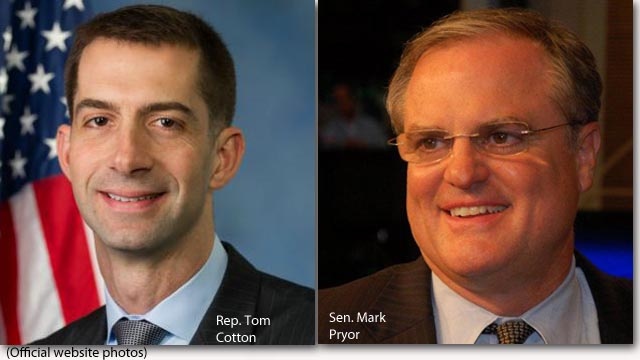 Democrats lost a Senate seat in Arkansas as Republicans inch closer to their goal of a Senate majority. Republican Tim Cotton foiled Sen. Mark Pryor's bid for a third term by tying the incumbent to President Barack Obama, who is unpopular in the state.
Earlier in the evening, the Republican Party won an open seat in West Virginia to replace retiringDemocrat Jay Rockefeller. Republicans need a net gain of six seats to win control of the Senate. Thirty-six seats are up.
Among the early Republican winners was Mitch McConnell of Kentucky. The top Senate Republican is in line to be majority leader if his party takes over.
Republicans retained Senate seats in Tennessee, Mississippi, Maine and Oklahoma.
Lamar Alexander won a third term in Tennessee after branding Democrat Gordon Ball as "one more vote for Barack Obama's agenda." In Oklahoma, Republican Sen. Jim Inhofe was re-elected, while Rep. James Lankford won the election to replace Republican Sen. Tom Coburn, who is resigning.