Ex-Virginia Gov. McDonnell sentenced to 2 years in prison for corruption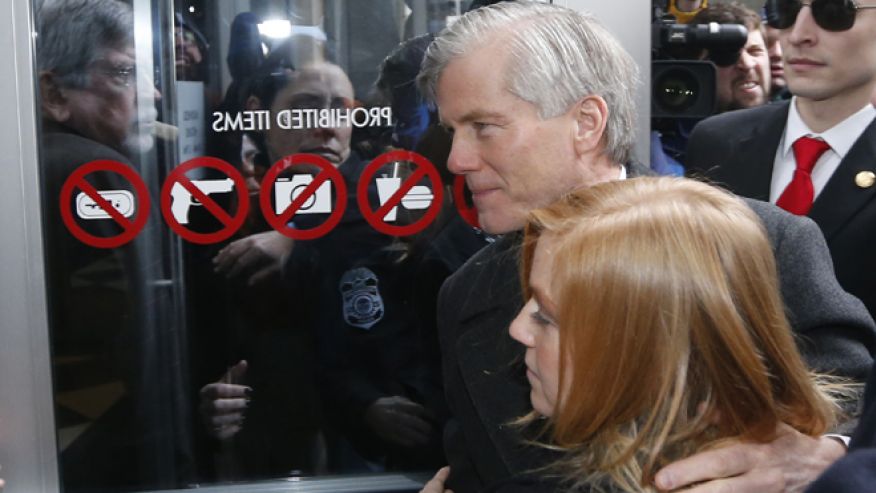 Former Virginia Gov. Bob McDonnell, once on the short list to be Mitt Romney's vice presidential running mate, was sentenced Tuesday to two years in federal prison for taking bribes to promote a dietary supplement.
A jury in September found McDonnell and his wife, Maureen, guilty of public corruption. The couple accepted gifts including a Rolex watch, designer clothing and vacations in exchange for promoting a purported miracle cure made by Star Scientific Inc.
The company's former CEO, Jonnie Williams, testified under immunity as the prosecution's star witness in a case that exposed the details of the McDonnells' shaky finances and troubled marriage.
In a strong but somber voice, McDonnell told the judge before sentencing that he was "a heartbroken and humbled man" and that he holds himself accountable.
"I allowed my life to get way out of balance," he said.