GOP pulling cash from South Dakota Senate race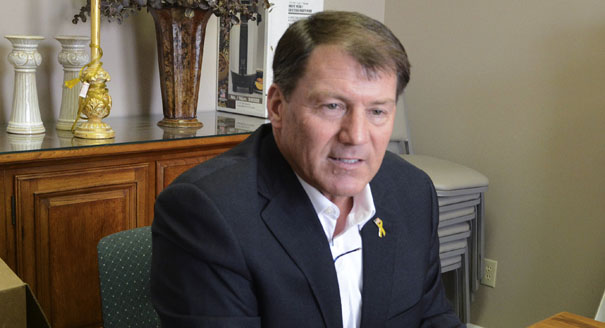 Republicans in Washington are growing so confident about their chances in South Dakota that they want to pull the rest of their cash from the unusual four-way Senate race there.
With polls showing Republican Mike Rounds holding a steady lead in the race, the National Republican Senatorial Committee plans to cancel roughly $346,000 in ad spending on his behalf, an official with the group told POLITICO. That amount is all that is left from the $1.5 million to $2 million the NRSC budgeted to spend in South Dakota after polls showed that Rounds suddenly was in a tight race just a few weeks ago.
Rounds initially resisted running attack ads on the air, but eventually he — along with the NRSC — blasted his two main foes, independent Larry Pressler and Democrat Rick Weiland, as too liberal for the conservative state in a hard-hitting ad campaign.
Fresh public polling suggests Rounds is holding a strong lead, with a Mason-Dixon poll finding the former governor up 9 points over his next closest foe, Weiland, and an NBC News-Marist poll Sunday concluding that the Republican was leading by 14.