House approves Keystone bill, as court ruling delivers win to pipeline backers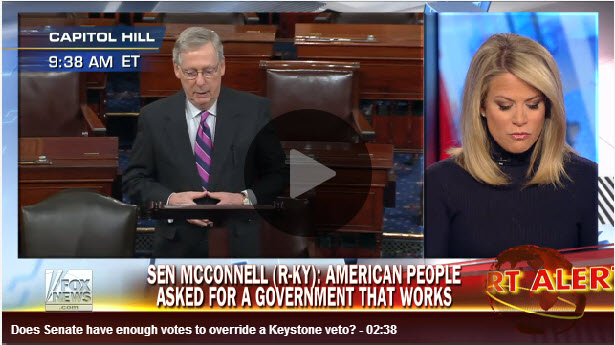 The House easily approved a bill on Friday to authorize construction of the Keystone pipeline, just hours after Nebraska's highest court tossed a lawsuit challenging the route — increasing pressure on President Obama to authorize the long-delayed project.
The House approved the bill on a 266-153 vote, with 28 Democrats joining majority Republicans in voting for it.The Senate is set to consider the legislation next week, and sponsors say it has more than enough support to pass.
But the White House has said Obama will veto the bill. And even though the Nebraska court case was one of the reasons the administration was reluctant to act, the ruling earlier Friday did little to change the president's position.
Spokesman Eric Schultz said the State Department will review the court's decision, but "as we have made clear, we are going to let that process play out." He said regardless of the ruling, the House bill still conflicts with presidential authority and the review process.
"If presented to the president, he will veto the bill," Schultz said.