Man To Undergo Head Transplant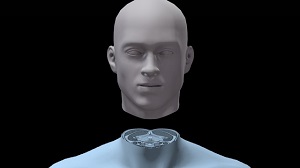 A man with a fatal medical condition has spoken exclusively to MailOnline about how he is set to become the first person to undergo a head transplant and hopes it could be as soon as next year.
Valery Spiridonov says he is ready to put his trust in controversial surgeon Dr Sergio Canavero who claims he can cut off his head and attach it to a healthy body.
Mr Spiridonov, 30, a computer scientist from Russia, said: 'My decision is final and I do not plan to change my mind.'
As a lifelong sufferer of the rare genetic Werdnig-Hoffman muscle wasting disease, he says he wants the chance of a new body before he dies.
'Am I afraid? Yes, of course I am. But it is not just very scary, but also very interesting,' said Mr Spiridonov from his home in Vladimir, a city 120 miles east of Moscow.
'But you have to understand that I don't really have many choices', he said. 'If I don't try this chance my fate will be very sad. With every year my state is getting worse.'