Mega-Pastor Pleads For 200,000 Church Supporters To Donate '$300 Or More' So He Can Buy New $65M Private Jet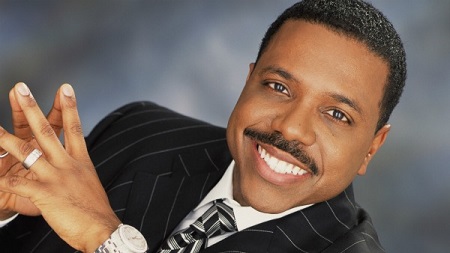 The founder and leader of a controversial Atlanta-based megachurch has appealed online for 200,000 people to each donate '$300 or more' so that he can buy a $65 million private jet favored by high-flying billionaires.
Reverend Creflo Dollar, 53, is the head of the World Changers Church International, a Christian ministry centered around the prosperity gospel, which preaches that God wants to bless the faithful with earthly riches.
The televangelist, who is one of the most prominent African-American preachers in the United States, this week put a five-minute video up on his website pledging for donations for a Gulfstream G650 – which claims to be the fastest plane ever built in civilian aviation – so that 'World Changers Church International can continue to blanket the globe with the Gospel of grace'.
Dollar – who is known to own two Rolls Royce's and multi-million dollar homes in Atlanta and New Jersey – last hit headlines in 2012, after being arrested for allegedly attacking his 15-year-old daughter.