NY Archbishop: Gay Marriage 'Ominous Threat'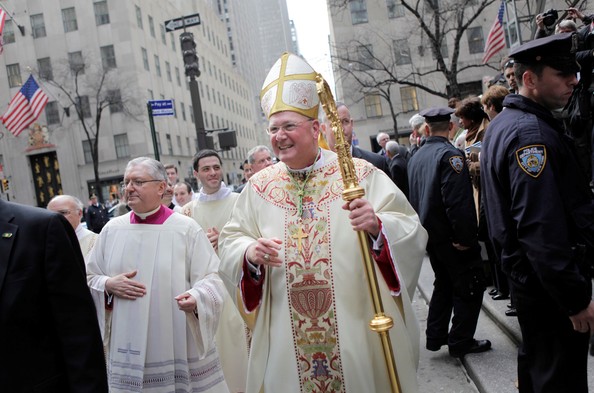 New York Archbishop Timothy Dolan says the state's proposed legislation that would legalize same-sex marriage is an "ominous threat," The New York Times reports.
According to the newspaper, Dolan called in to an Albany, N.Y., radio talk show on Friday morning to express his opposition to the bill, which has been passed by the Assembly, where Democrats are in the majority. The bill's fate is in the hands of the Republican-controlled Senate. Gov. Andrew M. Cuomo supports the proposed legislation.
Dolan is so concerned about the bill that he sent Brooklyn's bishop to lobby Senate Republicans, according to the Times.
To read more, visit: Â http://www.newsmax.com/InsideCover/TimothyDolan-Same-SexMarriage-CatholicChurch/2011/06/19/id/400577