Obama targets oil and gas industry, demands massive reduction in methane emissions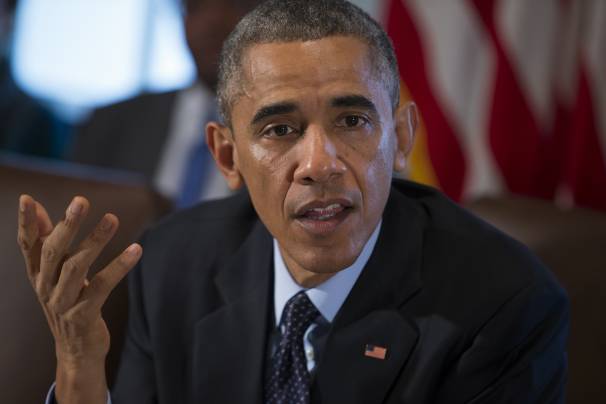 Taking direct aim at the oil-and-gas industry, President Obama on Wednesday put forth long-awaited regulations on methane emissions, setting an ambitious goal of reducing those emissions by 45 percent over the next decade and again drawing the ire of many in the energy industry.
The move comes just days before the State of the Union address and underscores that, in the final two years of presidency, Mr. Obama is looking to cement his legacy on climate-change and environmental issues.
Having already targeted power-plant emissions, auto fuel efficiency and other areas, Wednesday's announcement will directly impact the growing oil-and-gas sector, one of the greatest economic success stories of the past decade.
Methane, the main component of natural gas, accelerates climate change even more than carbon dioxide, administration officials said Wednesday.
"The U.S. is now the largest oil-and-gas producer in the world, providing an abundant source of energy to power and heat American homes and businesses," White House energy and climate change adviser Dan Utech told reporters Wednesday morning. "At the same time, methane … is a potent greenhouse gas with 25 times the heat-trapping potential of carbon dioxide."