Terror attack at Paris magazine leaves 12 dead; gunmen escape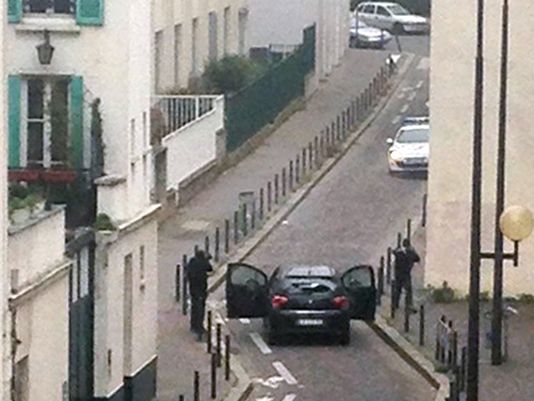 Hooded gunmen shouting Islamic phrases stormed the offices of the French satirical magazine Charlie Hebdo Wednesday, killing 11 people, including the editor and four cartoonists whose work has included controversial drawings of the Prophet Mohammed.
The two gunmen armed with Kalashnikovs fled in a stolen car in the Paris suburb after exchanging gunfire with police at the scene, killing one, France24 reports.
Video shot from a second floor window shows the pair calmly getting inside the dark-colored vehicle in the middle of the street before driving away. Police said the car was later founded abandoned in the nearby 19th district in northeastern Paris.