10 Illegal Aliens Are Dead Because of Sanctuary Cities, Says Texas Lt. Governor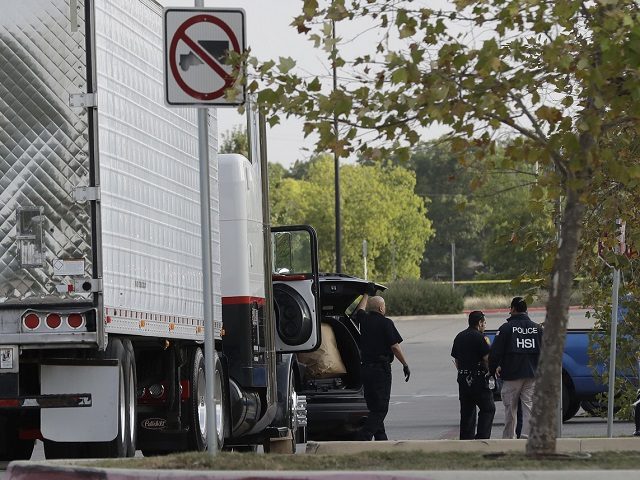 Texas Lt. Governor Dan Patrick put the blame for the deaths of 10 illegal aliens packed in the back of an 18-wheeler on sanctuary cities.
"[Sunday's] tragedy is why I made passing Senate Bill 4 to ban sanctuary cities — which is now law — a top priority," the Republican Lt. Governor posted on Facebook. "Sanctuary cities entice people to believe they can come to America and Texas and live outside the law. Sanctuary cities also enable human smugglers and cartels."
Initially, eight people lost their lives from exposure to the heat and lack of water after human smugglers left 39 people locked in the back of a refrigerated trailer with a failed air conditioner. The death toll rose to nine later on Sunday and then to 10 early Monday.
"[T]hese people paid a terrible price and demonstrate why we need a secure border and legal immigration reform so we can control who enters our country," Patrick wrote. "We continue to pray for the families and friends of the victims."