19 people shot across Chicago in first 12 hours of Halloween weekend, 6 fatally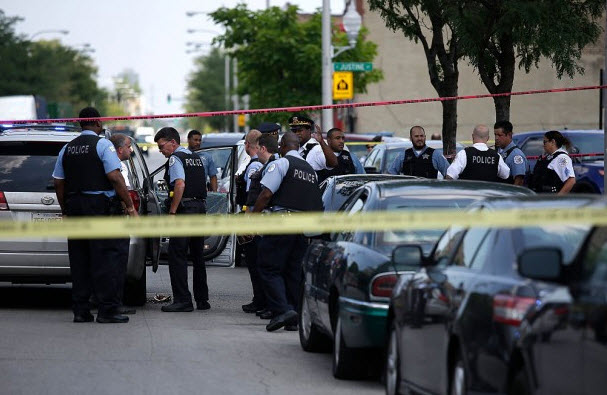 Six people were murdered across Chicago during the first 12 hours of the Halloween weekend while 19 total were shot.
According to WMAQ-TV, the first shooting of the weekend happened around 4:45 p.m. CST Friday. By 4:45 a.m. — just 12 hours later — 19 people had been injured as a result of being shot.
Chicago, which is one of the most violent cities in the U.S., typically sees high rates of violence on holiday weekends. But seeing 19 people shot in the first 12 hours of a holiday weekend might be "above average" for even Chicago. Last year, the Windy City saw only 26 people shot — with two deaths — during the entire Halloween weekend, according to Breitbart News.