7 killed, 22 wounded in Chicago weekend shootings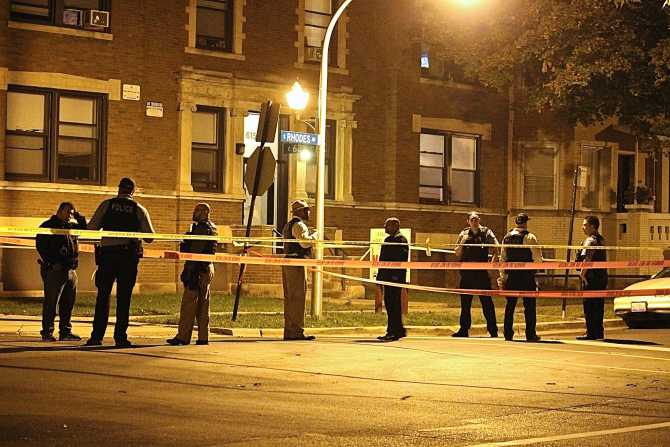 Seven people were killed and at least 22 others have been wounded in shootings across Chicago since Friday evening, according to Chicago Police.
The weekend's latest homicide happened Saturday morning in the Little Village neighborhood on the Southwest Side.
About 7 a.m., officers responding to reports of shots fired in the 2600 block of West 23rd found 26-year-old Vincent Zarco unresponsive with a gunshot wound, according to police and the Cook County medical examiner's office. Zarco, who lived in the 2400 block of Wesley Avenue in Berwyn, was taken to Mount Sinai Hospital, where he was pronounced dead at 7:25 a.m., authorities said. Officers also saw a vehicle drive away from the scene. When they attempted to pull it over, the driver threw a gun out of the window. The two occupants of the vehicle were taken into custody and were being questioned by Area Central detectives Saturday morning.
Several hours earlier, a man was shot to death in the South Side Woodlawn neighborhood. A vehicle pulled up to the 26-year-old man about 4:30 a.m. in the 6100 block of South Rhodes, and someone inside shot him in the neck. He was taken to the University of Chicago Medical Center, where he died, police said. The medical examiner's office has not yet released his name.
Friday night, another 26-year-old man was slain in the West Rogers Park neighborhood on the Northwest Side. He was outside at 8:55 p.m. in the 6000 block of North Talman when a group of people walked up and fired shots, hitting him in the chest, police said. He was taken to Saint Francis Hospital in Evanston, where he was pronounced dead at 9:35 p.m., authorities said. His name has not been released.