EXCLUSIVE: Black Congressmen Refuse To Condemn Ellison's Past Proposal For A 'Black State'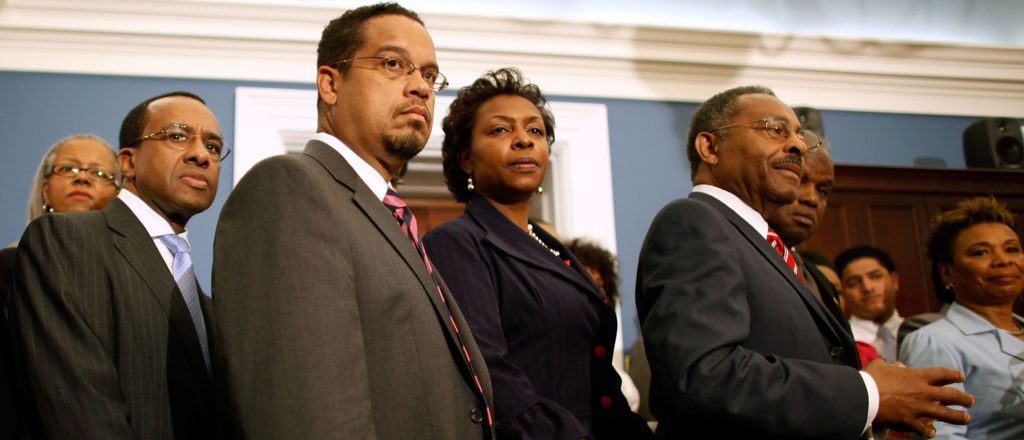 WASHINGTON — Several Democratic members of the Congressional Black Caucus Tuesday refused to denounce Minnesota Rep. Keith Ellison's call for a black state. One congressman stated, "I don't see anything really objectionable."
The Daily Caller News Foundation recently reported on columns Minnesota Rep. Ellison wrote under a pen name while in law school. In one of them he called for a black state in southeastern American states.
Under the name Keith E. Hakim, Ellison wrote: "Finally, blacks would have the option of choosing their own land base or remaining in the United States. Since black people toiled most diligently in the southeastern section of the United States, this land, quite naturally, would be most suitable. That means Arkansas, Alabama, Georgia, Louisiana and Mississippi. Blacks, of course, would not be compelled to move to the black state, and, of course, peaceful whites would not be compelled to move away."
The Daily Caller reached out to Ellison's office to ask if he still believes in these ideas and received no response. TheDC showed or read to multiple black Democrat congressmen this quote from Ellison and asked them what they thought about it.