Air Force: Report on Texas shooter coming next week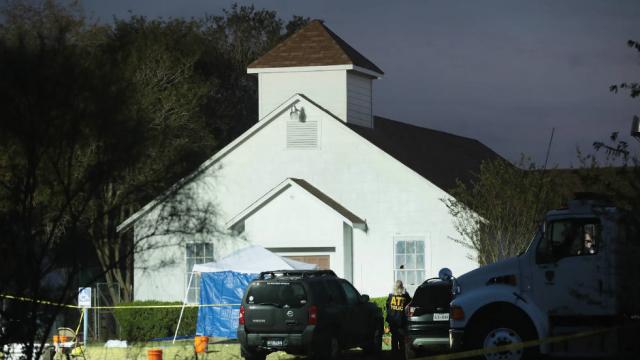 Air Force Secretary Heather Wilson on Thursday said the service had talked to more than 100 people on how the Texas church shooter's criminal history slipped through the cracks, with a draft report on the matter expected sometime next week.
"We're moving very forward very quickly with that," Wilson told reporters at the Pentagon.
"The offenses for which the shooter in Texas was court-martialed should have been reported and that's why we launched a full-scale review of this case and all others like it."
Former Air Force serviceman Devin Kelley on Sunday shot and killed 26 people at a church in Sutherland Springs, Texas. After the rampage, it was discovered he had been court-martialed in 2012 for assaulting his wife and stepson, including cracking the infant's skull.