Alabama GOP stands behind Moore: 'Alabamians will be the ultimate jury'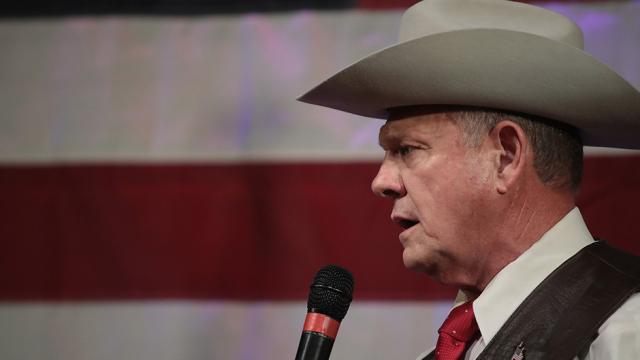 The Alabama Republican Party said Thursday that it is standing with GOP Senate nominee Roy Moore, despite mounting accusations of sexual misconduct levied against the former judge.
"The ALGOP Steering Committee supports Judge Roy Moore as our nominee and trusts the voters as they make the ultimate decision in this crucial race," state party chair Terry Lathan said in a statement.
"Judge Moore has vehemently denied the allegations made against him. He deserves to be presumed innocent of the accusations unless proven otherwise. He will continue to take his case straight to the people of Alabama."
GOP leaders in the state issued the statement Thursday as a defiant Moore insisted he will not exit the race despite numerous calls for him to do so from Republican senators including Senate Majority Leader Mitch McConnell (R-Ky.).