Alabama governor resigns amid sex scandal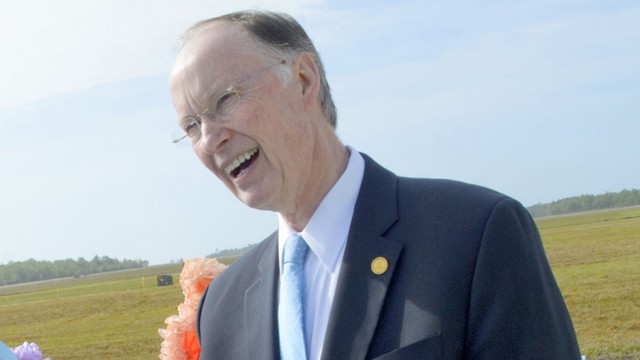 What began as a sex scandal that cost him his 50-year marriage ended with Alabama Gov. Robert Bentley's (R) resignation Monday, hours after he pled guilty to two misdemeanor crimes.
Bentley's departure comes as the state House kicked off impeachment hearings Monday, the first time in state history the legislature began the formal process of removing the governor. Those hearings came after the Alabama Ethics Commission determined there was probable cause that Bentley had violated campaign finance rules.
"I've not always made the right choices, I've not always said the right things. Though I've sometimes failed, I've always tried to live up to the high expectations that people have of the person who holds this esteemed office," Bentley said.
Bentley's last several years fell far short of those expectations. After winning re-election in a landslide, Bentley's wife filed for divorce after she found incriminating text messages and recorded phone conversations between Bentley and his top political advisor.